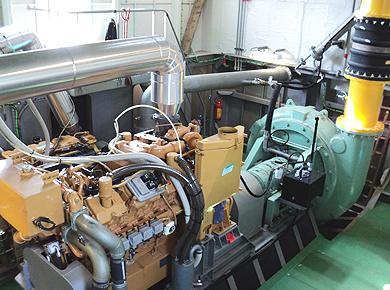 A marine engine has an internal combustion engine with either petrol, diesel or electric.
They are called marine because it used to be, as they say in the nautical terms, subsea, an engine that is generally used for ground use, and is equipped with air to allow cooling with a liquid radiator.
The engine is used on board of ships and in closed environments it is modified and adapted to cooling with water drawn through a rotary pump impeller call, from the bottom of the hull, which can be sea water or fresh water, which when it cools through a heat exchanger, the cooling liquid of the engine block.
All components are made out of stainless steel, they are resistant to corrosion and painted with corrosion resistant paint against both the weather and sea water. A periodic maintenance is indispensable for a functioning boat.