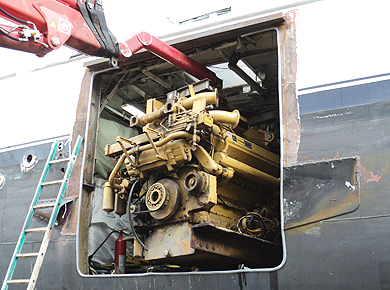 Using modern machinery our company can perform any type of testing immediately after the removal from your boat, without having to depend on third parties.


Each type of motor is carefully checked, if the parts are worn or defective, they shall be replaced with original spare parts.


The adjustments, centred on the valve guide are cut by a high precision machine that don't touch thanks to an electronic centring.


The adjustment of the cylinders is carried out following tolerances in hundredths of a millimetre, which ensures that you get a precise polishing the cylinder after grinding.